Grandparents' Rights Lawyers in Suffolk County
Advocacy You Deserve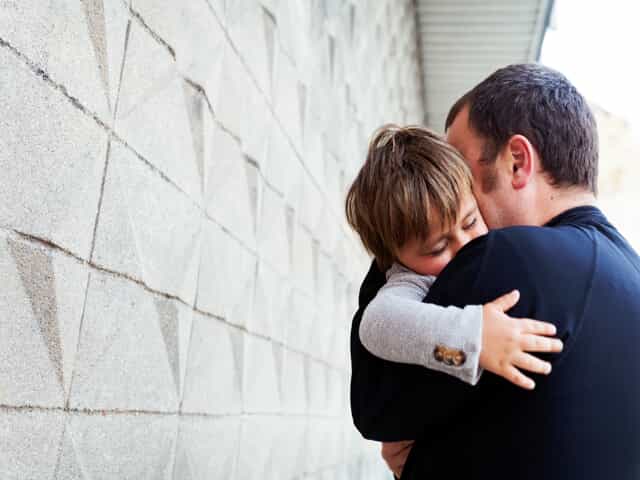 After a divorce or breakup between couples with children, grandparents may be concerned about how child custody and visitation agreements might affect their ability to spend time with their grandchildren. Or perhaps the grandparents of a child involved in a domestic violence situation are concerned for the safety and well-being of their grandchild. Whatever the reason or cause, grandparents should be aware of their rights. Our Suffolk County grandparents' rights attorneys at The Meyers Law Group, P.C. may be able to help you protect your relationship with your precious grandchildren.
Call us to schedule a same-day appointment at (631) 496-1484 today, or contact us online.
By Your Side in Family Court
Grandparents can apply for visitation, but there is no requirement or guarantee that the court will grant visitation. The courts base their visitation decisions on the best interests of the child. If in the unfortunate circumstance that the child's parents are deceased or are in some way unfit to care for the child, the court may decide on visitation (or even custody) for the grandparents as being in the best interests of the child.
In New York, a petition for grandparent visitation might be granted over the objections of the parents as long as the parents' rights are protected as well. Our caring and dedicated family law firm will build a compelling case to advocate for the visitation rights you deserve before the family court judge. A skilled and experienced attorney can also assist grandparents in the pursuit of gaining visitation of a grandchild who has been adopted.
Our seasoned and knowledgeable firm understands that just because the parents of your grandchild may have decided to pursue separate lives does not mean that you should have to suffer separation from your grandchildren or damaged relationships. Grandparents have a very special relationship with their grandchildren and it is a relationship that should be maintained.
Call our Suffolk County grandparents' rights lawyers at (631) 496-1484.