Suffolk County Child Custody Lawyers
Experienced Child Custody Attorneys Serving Huntington, New York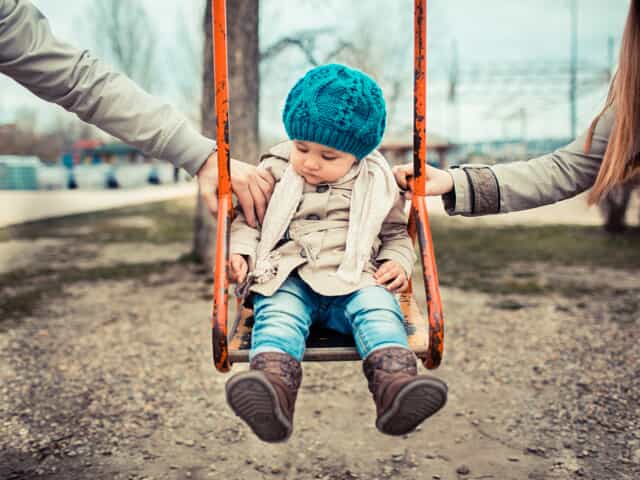 When choosing a child custody attorney in Suffolk County, it's important to consider what the goals of the case are and how your divorce lawyer will be able to pursue your desired results. A talented Huntington child custody attorney from The Meyers Law Group, P.C. may be able to help you create a sound custody plan that is in the best interests of your child and your family.
Call for a free consultation from an experienced Huntington custody attorney at (631) 496-1484, or contact us online to learn more. We offer same-day appointments.
How Do I Choose a Huntington Custody Attorney?
We will work with you to create a strong child custody case plan, a key part of pursuing the best outcome possible. Our team understands how child custody matters can potentially change the dynamic of your family for years to come, and we treat every case with the utmost degree of professionalism, compassion, and sensitivity. Whether you are facing a custody matter due to divorce or have a child in common and never married, our experienced Huntington custody attorneys can advocate for your rights.
When you work with us, you can trust our firm to offer:
Aggressive yet compassionate representation during any Nassau County and Suffolk County child custody matter
Step-by-step guidance throughout every stage of development
Tailored legal solutions that are unique to your family's dynamics, needs, and strengths
NYS Certified Parenting Plan Mediator, if you prefer to keep your custody matter completely confidential and out of the courts
How is Child Custody Determined in New York?
When determining custody of a child, the state of New York does not award custody to a preferred parent (i.e. mothers are not automatically granted sole custody). Child custody, whether sole or joint custody, is awarded solely based on the best interests of the child. This means that the court professes a "gender-blind" attitude and uses criteria to make a custody determination that will most benefit the child or children. It is also important to understand the court's decision-making processes so you know your rights and responsibilities in such a case.
When determining custody arrangements, the court will consider such factors as:
The child's physical/mental health
Parent's lifestyle/daily schedule
Child's normal routine
Child's education
Any history of abuse
Parent's ability to provide for the child's physical, mental, and emotional needs
Potential impact upon the child's relationship with the non-custodial parent
Preference of the child, if they are above a certain age
How Our Experienced Suffolk County Child Custody Attorneys Can Help
A dedicated Suffolk County child custody lawyer from our team can help you better understand New York's child custody laws, process, and steps you can take to help obtain a desirable result in your case. A possible option is taking advantage of our ability to provide NYS Certified Parenting Plan Mediation. This can be very useful for creating a more amicable child custody and/or visitation agreement.
If you are going through divorce litigation and need to arrange a child custody agreement or if you need help with a modification proceeding for a pre-existing agreement, The Meyers Law Group, P.C. is prepared to serve you with exceptional representation. We have helped clients in a variety of custody cases, modifications, proceedings, and child custody enforcement proceedings.
Call us now at (631) 496-1484 or contact us online today to schedule a consultation with an experienced Huntington custody attorney!