Suffolk County Domestic Violence Attorneys
Protecting You & Your Loved Ones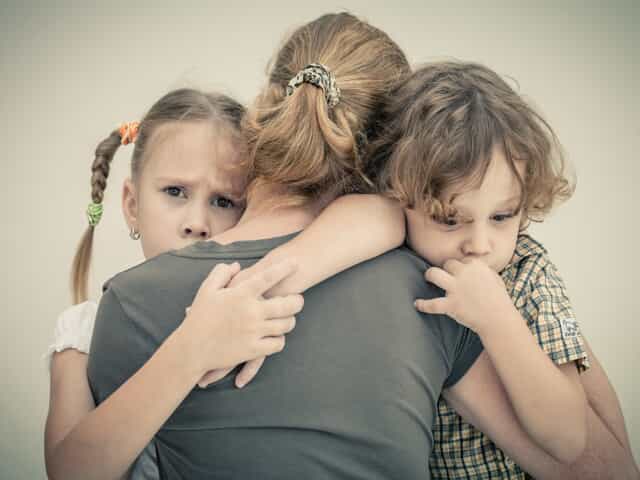 Today, all states have laws that allow an officer to make an arrest if someone is suspected of domestic violence or spousal abuse. Further, New York is one of the few states with mandatory arrest policies. This policy requires that an officer investigating a domestic violence situation must make an arrest if there is probable cause that domestic abuse was committed, if there is evidence of abuse or violence and there is reasonable cause that the suspect will continue to commit acts of domestic violence, etc. The domestic violence lawyers in Suffolk County at The Meyers Law Group, P.C. can help protect you from further abuse.
Call (631) 496-1484 today, or contact us online for your free consultation.
What Are the Effects of Domestic Violence?
Domestic violence typically revolves around one person seeking to intimidate, harm, or humiliate their partner, child, or another relative, and can include such situations as physical abuse, sexual abuse, emotional abuse, threats, stalking or cyberstalking, and financial abuse.
The impact upon victims is devastating, and they can experience:
Constant fear
Trouble sleeping
Depression
Feelings of abandonment
Anxiety attacks
Poor mental and physical health
Anger
Difficulty holding a job
Emotional detachment
Low self-esteem
Substance abuse as a way to cope with the abuse
Severe physical injuries
Inability to trust others
Damaged relationships with their children and other family members
Protect Yourself & Your Loved Ones
Victims of domestic violence can ask for an order of protection (such as a restraining order) to gain protection from the abuser. Our team will guide you through the process and provide powerful advocacy to help you pursue an order. No matter the circumstances of your abuse, you should retain the representation of a skilled and knowledgeable attorney as soon as possible to help prevent another incident.
Enlisting the assistance of our experienced Suffolk County domestic violence lawyers at The Meyers Law Group, P.C. may help you and the people you love get immediate protection so further abuse or violence is not committed. There is no reason to remain in the dark about your rights and legal options when it comes to domestic violence.
Call (631) 496-1484 today to speak with one of our understanding attorneys.