Child Visitation Lawyers in Suffolk County
Maintaining Family Bonds Since 2003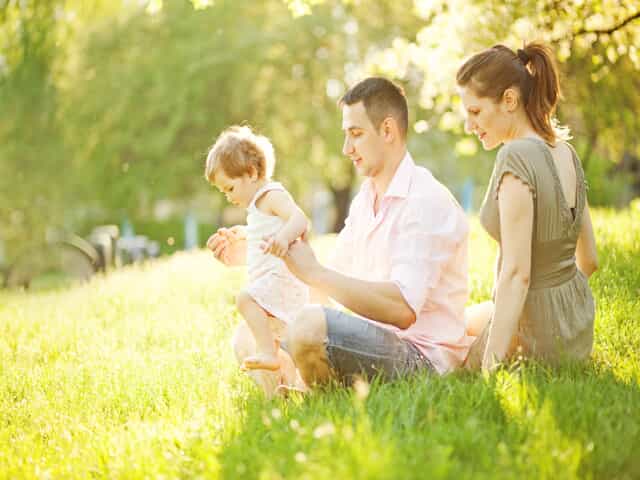 There are many aspects of divorce proceedings involving children that must be understood and properly arranged for and negotiated. Once divorce litigation, mediation, or uncontested divorce proceedings have started and child custody becomes an issue, visitation and parenting schedules need to be established for each parent. The parent without primary custody of the child has parenting and visitation rights provided the parent is fit.
In certain cases, grandparents also can apply for visitation. Grandparents also petition the court for visitation of a grandchild. While grandparents' rights definitely exist, they in no way guarantee that visitation will be granted, but retaining the aggressive representation of the experienced Suffolk County child custody attorneys at The Meyers Law Group, P.C. is the first step.
Call for a free consultation at (631) 496-1484, or contact us online.
How Do I Create a Fair Visitation Plan?
Every divorce lawyer knows that when it comes to children, everything possible should be done to establish a stable environment for them. Even though the parents are no longer together, it is still very possible to bring up a healthy and happy child(ren). We are proud to help you pursue a fair agreement and fight to protect your relationship with your children. If a more informal out of court proceeding is desired, ask us about our NYS Certified Parenting Plan Mediation services.
We can assist parents with creating parenting plans in a wide range of scenarios, including:
When a couple is divorcing or separating
When one parent seeks to change the current visitation schedule
When the non-custodial parent seeks visitation rights
When the custodial parent seeks to deny visitation for the well-being and protection of the children
When grandparents seek visitation rights to their grandchildren
How New York Courts Decide on Visitation
Courts often encourage parents to work out a feasible parenting schedule between them. If parents cannot agree on a parenting scheduler agreement, the court will set forth a parenting schedule that is in the best interests of the child. The court generally wants both parents to be as involved in the child's life as much as possible and will attempt to set a parenting schedule that allows that. Visitation rights may be denied or drastically limited, however, if a parent has shown behavior that could in some way endanger the child or otherwise prove that that parent does not act in the child's best interests. Our Suffolk County child visitation lawyers may be able to help you understand all the ins and outs of this aspect of family law.
To get started on your case, call us at (631) 496-1484 or contact us online!