Suffolk County Child Support Attorneys
Receive Dedicated Legal Representation from The Meyers Law Group, P.C.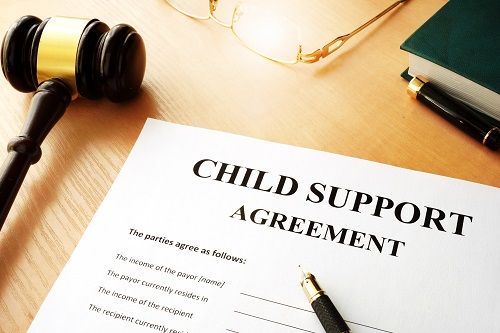 Your number one concern is providing your children with everything they need. At The Meyers Law Group, P.C., we are equally committed to helping you reach a child support agreement that is fair and equitable. We are a client-focused family law firm in Suffolk County. We have extensive experience handling child support cases, and we can put this experience to work for you and your family. Our child support lawyers in Suffolk County at The Meyers Law Group, P.C. tailor their approach to your needs. When you hire us, you can be sure that you and your family are our priority.
Schedule a free consultation with The Meyers Law Group, P.C. today by contacting us online, or at (631) 496-1484.
How Is Child Support Determined in New York?
Child support is intended to maintain your child's standard of living after a divorce or separation. Generally speaking, child support will be paid by the non-custodial parent to the custodial parent. In New York, there is a set of laws that determine and guide child support decisions. These laws are found in the Child Support Standards Act. The courts determine child support payment figures based on the income of both parents and the number of children involved.
While there is a formula for determining child support, the courts also consider:
Earning capacity of both parents
Non-financial contributions of both parents
Special needs of the child or children involved
Educational needs of the child or children
Medical needs of the child or children
Visitation-related expenses
Other extenuating circumstances recognized by the courts
Coming to a child support agreement can be challenging. Many clients report feeling overwhelmed. The Meyers Law Group, P.C. believes that separation and divorce do not have to destroy your family. Our child support attorneys in Suffolk County work hard to help clients through this challenging time by providing them with the legal representation they need to feel confident in court.
How Far Behind in Child Support Before Jail in New York?
In New York, a non-custodial parent who is 120 days behind in child support payments may be held in contempt of court and sentenced to up to six months in jail. However, there are several factors that the court will consider before imposing jail time, such as the parent's ability to pay, the reasons for the non-payment, and the impact of jail time on the child.
If you are facing a child support order and are concerned about being able to make the payments, you should speak with an attorney. An attorney can help you understand your rights and obligations under the law and can represent you in court if necessary.
We Can Help with Child Support Modifications
As your children grow up, you may find that your original child support order is no longer. Additionally, if you or your former spouse have moved or changed jobs, your original order may not be appropriate for your current situation. When this happens, you can seek a modification of your original child support order. The courts can increase or decrease child support. Call our Suffolk County child support lawyers to receive dedicated help with the modification process.
When you need committed, compassionate help from an experienced child support attorney, call The Meyers Law Group, P.C. at (631) 496-1484.